I was invited to attend a private dinner on Tuesday at the La Société Nautique de Genève, next to the marina at the lake of Geneva. The dinner marked the closing of a conference for leading civil societies, which have strategic partnerships with the World Economic Forum ("Forum"). The civil societies, all household names, championed a range of international agenda, including affordable housing, children and youth issues, civic participation, human rights, impact investment, and healthcare. The event was a rare opportunity for the civil society community of the Forum to meet members of its youth community, the Global Shapers. I represented East Asia as one of a handful of Shaper delegates.
In the typical fashion of the Forum's functions (all lunches and dinners are presumed working lunches and dinners), the leading representatives of the Forum asked each table to discuss four questions:
What are the emerging inter-generational issues that should be addressed in the near future?
How will young people's values and expectations shape the strategies and priorities of civil society organizations in the next ten years?
How might the evolution of civic participation change the way youth mobilizes and drives social change?
How can civil society organizations and youth best join forces to realize a more socially and economically inclusive world?
Shaper survey results: The voice of youth
To facilitate discussions, the Forum's representatives informed the guests about the results of "The voice of youth: Engaging young people in society," a survey about young persons' views on a diverse set of global and local hot topics, for example, drivers of inequality (government corruption was globally voted the top driver), women as political and corporate leaders, and acceptance/tolerance of refugees and same-sex marriage. Read the full survey results here (coverage by Xinhuanet.com and CNBC Africa). The Global Shapers Community of the Forum, including its Secretariat and Hub members, conducted the survey with over 20,000 statistically valid responses across 181 countries. The survey sample comprised a cross-section of young persons (aged 18-35) from developed and developing countries as well as different socioeconomic backgrounds (45% male and 55% female respondents). The Greater China region alone produced over 3,000 responses.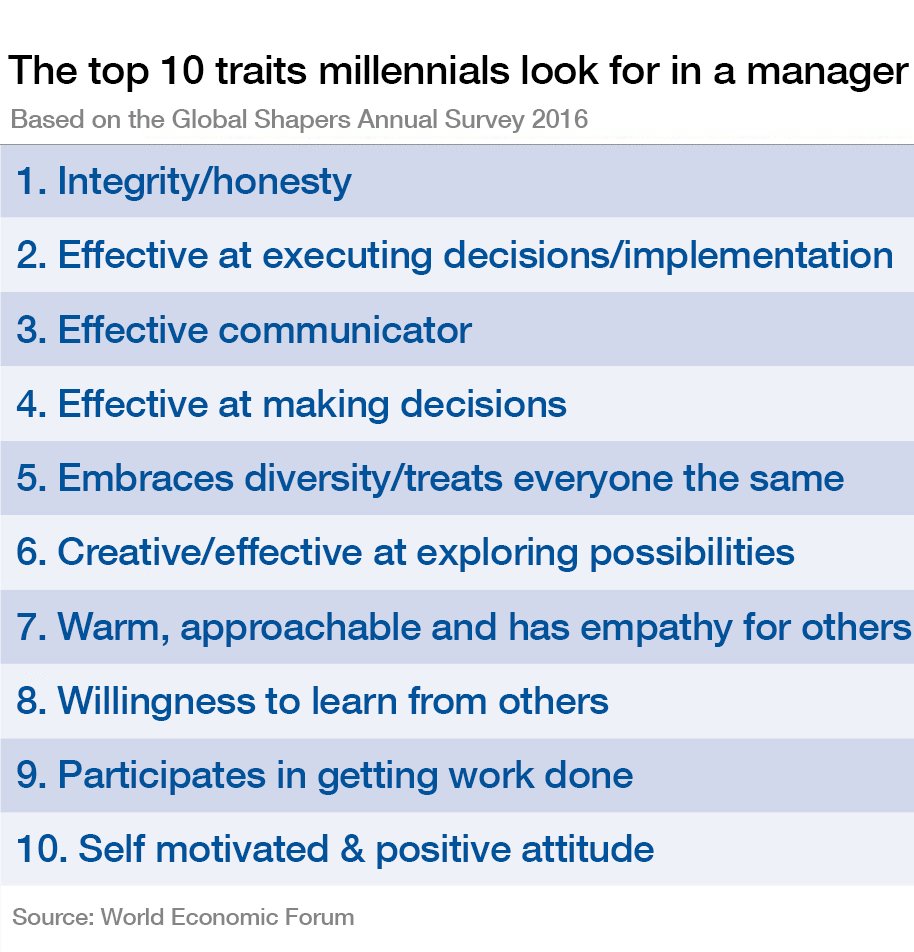 Interesting conversations were sparked. Naturally, the civil society leaders were curious about their younger guests and fired many questions at the Shapers. The Global Shapers' Survey affirmed the popular view that Millennials worldwide are highly hopeful, value-driven, and socially engaged, but very skeptical of public institutions and authorities (although they trust their employers and peers). How can this be true? Surely, in many places around the world, institutions have become more transparent and accountable to their constituents. My table was particularly interested in the questions: How is public trust in institutions different between the Millennials and the Baby Boomers? What are the contributory factors? Most importantly, what would good look like? (Are the Millennial views simply idealistic and purely aspirational? Or are there realistic criteria for public satisfaction, whether in absolute or relative terms?)
We discussed the convergence of a range of socioeconomic factors contributing to the inter-generational differences. The changing role of the media and its relations with the governing regime (e.g. the domestic media's critique of the French government pre and post-Sarkozy). The co-development of public accountability and social media. The evolution of social activism and civic participation (electoral and non-electoral) in the MENA and APAC regions. The world has become better at discovering corruption and vetting untruths, which have otherwise stayed hidden in the past. Sadly, none on my table came up with any practical suggestion as to rebuilding public trust, although we acknowledged that macroeconomic conditions and social equality can play a big part.
In defense of Millennials
My highlight of the evening was when I was asked to defend the Millennials. An ex-Asia head of a merchant bank turned non-profit global head sat next to me and commented, "when we were young, we were idealistic. We all thought 'don't trust anyone older than 30 years old.' Do you think we now trust the institutions any more than our children? But there are certain ways in which the world works, and we have to follow them." A non-profit branding leader remarked that "the Millennials in my organization have so many side projects, some paid and some not. What happened to doing one job and doing it well? What happened to company loyalty? And besides, this could create a mess for branding!" A refugee advocate remarked, "when the Millennials get married and have children of their own, they won't have so much time for side projects."

"Firstly, these side projects and having fingers in many pies are about living the good life in the Aristotelian sense. Many young people aim for a self-actualized life in which they can engage and grow their skills and talents in a rounded way," I replied, "secondly, "now in the role of a team manager with HR and recruitment responsibilities, I find that as long as my team members meet their appraisal metrics and act ethically, their side projects in their personal time are their business." I went on, "thirdly, will young people one day 'grow up' as a generation and their spirits dampened under the weight of the world? Maybe. The Millennial stereotype is a working hypothesis. But what we do know is that socially engaged young people with technology have made enormous impact in their communities. So, we should involve young people in decision-making and policy-making activities while they are young to improve the world." An impact fund manager added, "US Senator Tim Kaine's mom said, 'if you want to be right, be a pessimist. If you want to do right, be an optimist.' Good to give youths a chance."
In the domains of value and philosophy, youths should not be heard only as "works in progress." Certainly, experience is vital in many areas of technical expertise, and age is a socially acceptable proxy for knowledge. But, older is none the wiser if one has lived rather shallowly. Young people's voices are by themselves no less legitimate than older voices. In some cases, socially engaged young people have much to contribute to society, and involving them is aligned with the spirit of the Forum's multi-stakeholder doctrine.
After the dinner, the ex-banker approached me and said, "the best leaders I know have the Millennial mindset but at my age. Keep it up and change the world."